Hi,
I observed that the "Minimum charge time" settings in Eco mode, doesn't want to work for me (default 600 sec.) on OpenEvse 3.3.2 - 7.0.2EU + EmonPi.
Every "Consumption" spike, above "Solar production", longer than 30-60sec, will trigger "Waiting for solar" ( => relay OFF).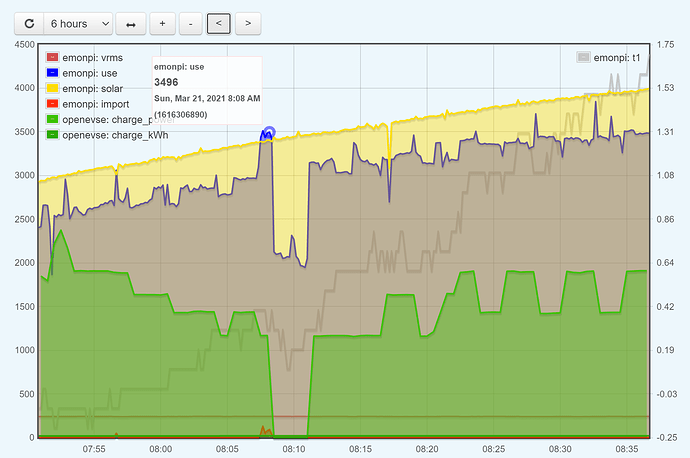 This will not work great with a running electric /oven/iron/espresso-machine, which start/stop every minute.

Do you have any issues with this setting?