I wonder how are people doing this, I assume just changing the Grid +/- sensor here to the Solar PV one so that the charger does not wait for the house battery to be 100% before it starts grabbing the solar.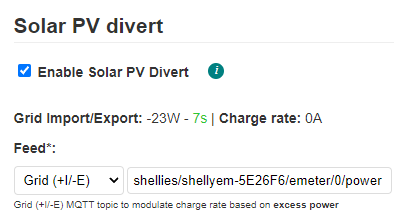 Is there a better way to do it other than having to change this value manually all the time?
Any plans for a future option/toggle on the main page to be able to set both of them and then just have another option like the Fast/Eco mode where it can be easily set?
Is it possible to change between Grid +/- and Solar PV and it's mqtt address via the API maybe?