Hi,
I have been using emonTx V3 since 2014 and Pi model B as a relay to the Emoncms that I have been running on one com web hotel. I upgraded to Emoncms version 10.2.0 (not the emoncms_org version since it requires redis) for a few months ago, and it worked fine.
Daily I only use the emoncms app on android, so i haven't been at the site for since upgrade, until today. When I am now trying to log into the Emoncms hostet at one com it looks like this: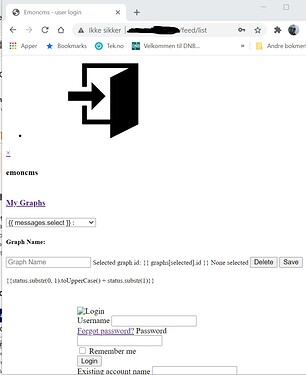 I have not done any changes since it was working.
Could this be upgrade of MariaDB (10.3.23) or PHP (7.4) on the
one.com
that is break the emoncms webpage?
Any ideas to what i can check why the page is broken?
Vegard