Over the past month I have been working on a new User Guide website to present all the info a new user should need to set up a new system in a tidy way in location. It's far from finished but it's slowly coming together

. Having a separate user guide should avoid new users getting lost following links which lead to development topics.
I would be interested to hear if you have any thoughts. This mini-site will replace the emonPi setup guide page on openenegymonitor.org
---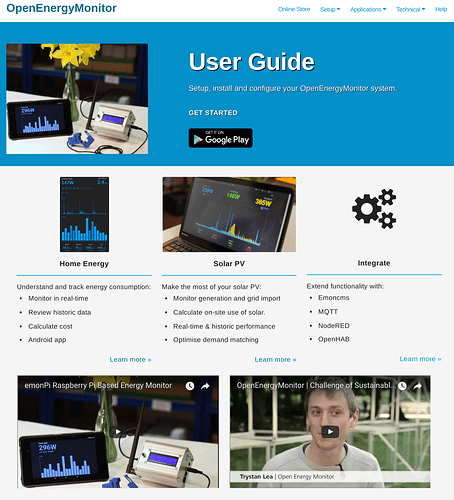 ---
The new site should look great on a mobile device, something I think is important as a user might be following the guide while stuffed into a utility meter cabinet!
The site is build using Jekyll (markdown > html static site generator) and is fully open-souce on github. All the pages (apart from the font page) have a 'edit on GitHub' button for anyone to suggest a modification.