I've been monitoring my power since 2011 and have seen all sorts of patterns, including that day we got to 10kW.
However, I couldn't believe what I saw when looked at the graph whilst our new EV was plugged in today…and that's just on the mains socket: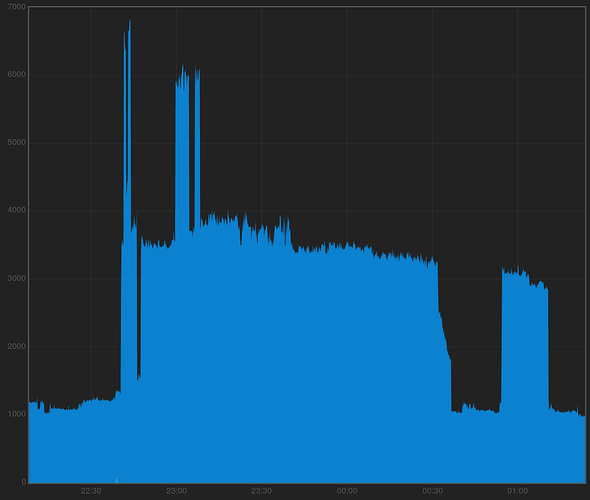 It's like nothing I've seen before. No other device in our house just constantly draws considerable power for hours on end.
I can't even imagine the look on my face when we move to a 7kW charger.
Are you folks just so used to it now that it seems normal?
Every time I see it my brain just thinks "something's very wrong somewhere" and wants to go fix it.