Hi Glyn - A vaguely connected request - should the main sites "forum" link at the top right be pointed at this forum and then from here, there is already a link to the old forum?
EDIT - Moved here from the Initial thoughts on User Guide to try out the "splitting" of a thread, seems to work well although I note the [quote="glyn.hudson, post:2, topic:253"]
@borpin there isn't apace on the front page, once the user enters a documentation page the sitemap moves to the right column. I think this works quite well especially when viewed on a mobile device.
[/quote]
comment now missing from the original thread so the accurate use of the rely to buttons are pretty crucial for this feature to be totally successful.
EDIT #2 - When I went to save the edit above I saw this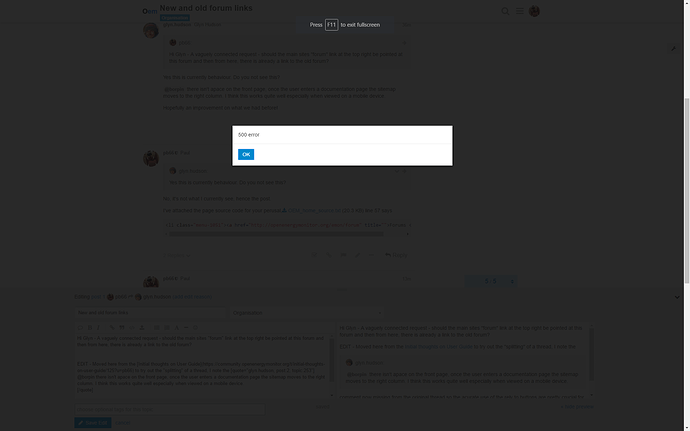 but after clicking "ok" it saved the 2nd time.