Hi
I had a power cut this morning and after my emonpi rebooted it seems the mysql server doesn't want to load, when browsing the the webserver you get the following error

Can't connect to database, please verify credentials/configuration in settings.php
Error message: Can't connect to local MySQL server through socket '/var/run/mysqld/mysqld.sock' (2)

On issuing a "service mysql start" I get a Job for mysql.service failed. See systemctl status mysql.service and journalctl for details.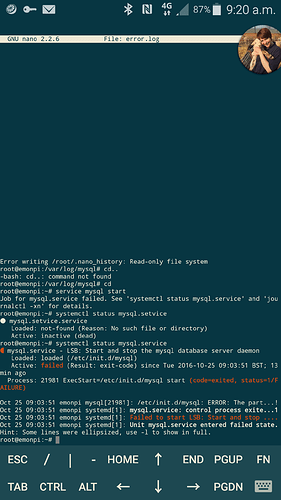 I'm at a loss on this one TBH.