Hi Emoncms team,
I think I found a "feature" on emoncms.org, or I have a setup issue, I like the new history view but it looks like in some cases its not correctly catching export and the direct usage includes the export figure? Example yesterday, 225% direct: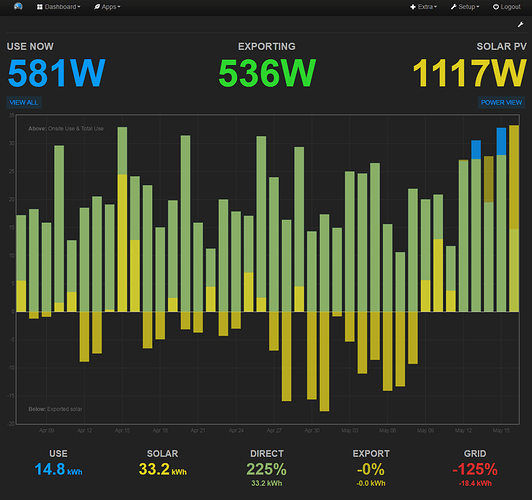 I don't get the same view on local emoncms on the emonpi though?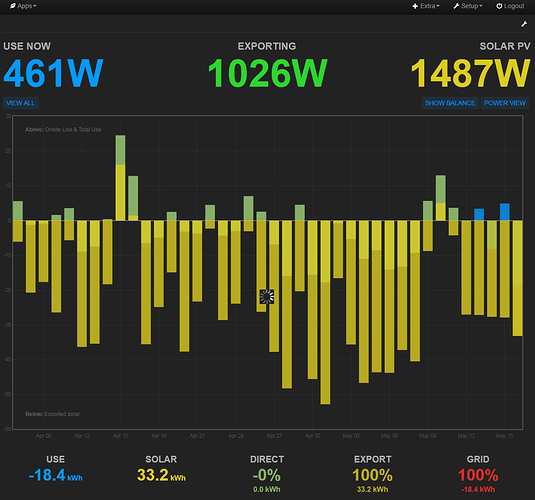 But that says direct 0%, seems strange? local "waterfall" looks more like I expect, showing usage>generation as blue "above the line".