Hi,
This is not a bug but there's something quite disturbing, at least for me.
If I take the "standard" Solar app, I get for example under 'Grid' '45% 10.8 kWh'. If I take the Solar App with divertion on the same period, I get in the red 'Grid' rectangle '17.0 kWh' and the number in gray below is '10.8 kWh', which is the imported energy. See screenshot…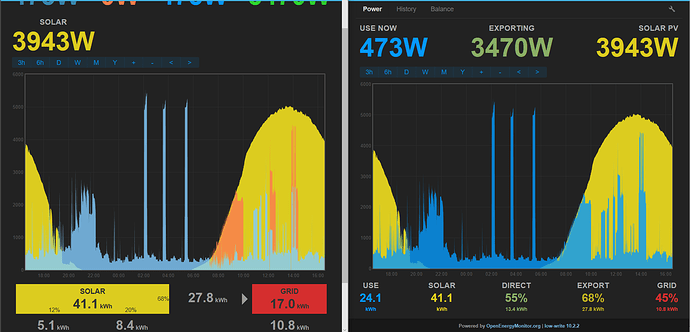 I think, the imported energy should be shown in the red rectangle. That's what you pay for, not the 17 kWh.
Fred