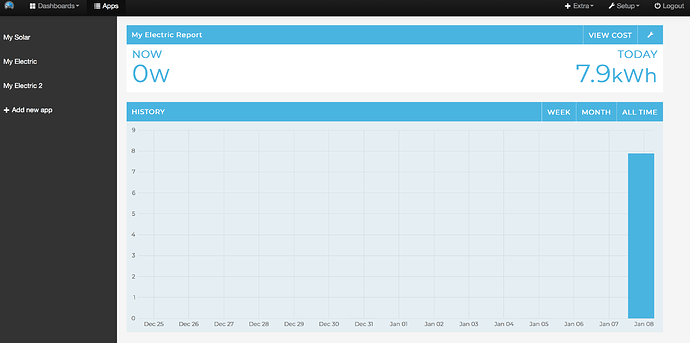 The My Electric 2 application as well as the email functionality at emoncms.org do not seem to use my past data at all. I have been logging for more than a week and can so using visualisations.
The My Electric 2 application always correctly displays the current days numbers but will not display for previous days. The email always calculates my KWH as zero for the second week running.
Any advise on how to remedy the problem will be appreciated.