This is the graph created by the data viewer of my EmonPi. Data are transmitted from an EmonTX via the wifi module. It is evident that there is a periodic packet loss.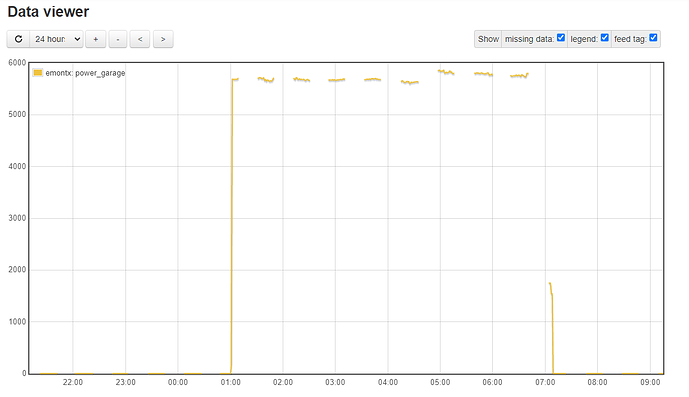 This is the graph created instead by the data viewer at emoncms.org, where my EmonPi saves all the data. No loss at all: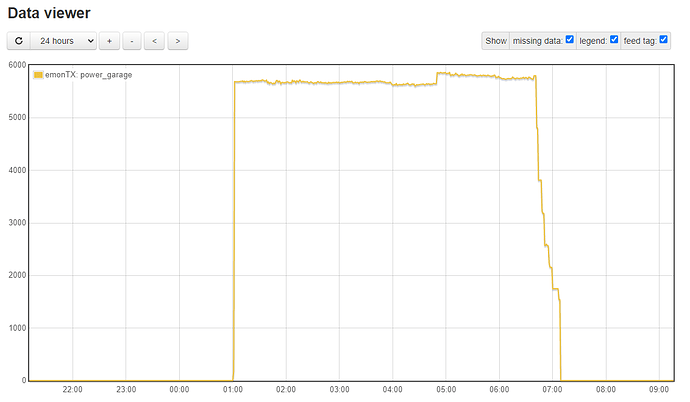 So it seems that this is not a network issue: I can access the EmonTX even during the "blackouts", and all the data is transmitted to the remote site. What could I do to fix the problem? What tests could I perform?