Just to make it more obvious what is occurring with the server info I have done a couple of screen shots below.
What we're used to seeing is something like this (from @borpin's server info in the linked thread)
However @sjthespian's system seems to have several more drives or mount points listed and whilst the count doesn't effect the formatting, the fact that one of those mount points has a rather long name and path, it is forcing the second table column to be significantly wider.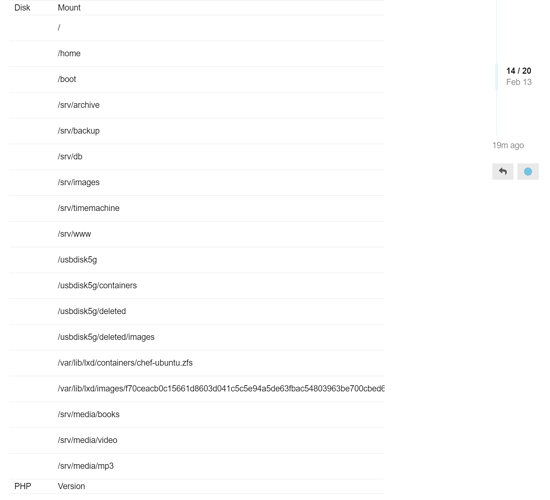 In fact it caused a horizontal scroll bar to be added and the 3rd column can only be seen by scrolling horizontally

Since we do not have any control over what users may call their files/folders nor what depth the paths may go, I think there needs to be a limit set to only show the first ~30 chars and ellipsis when the path/name string is any longer perhaps.