I have just installed an Komfovent MVHR unit as my Helios one had died after 9 years.
I can control it via Home Assistant (in time) so should be able to improve the overall efficiency of it by varying what it is doing intelligently.
It is producing some interesting data right now and I am using Home Assistant to pull this data in off the unit and passing it on to Emoncms.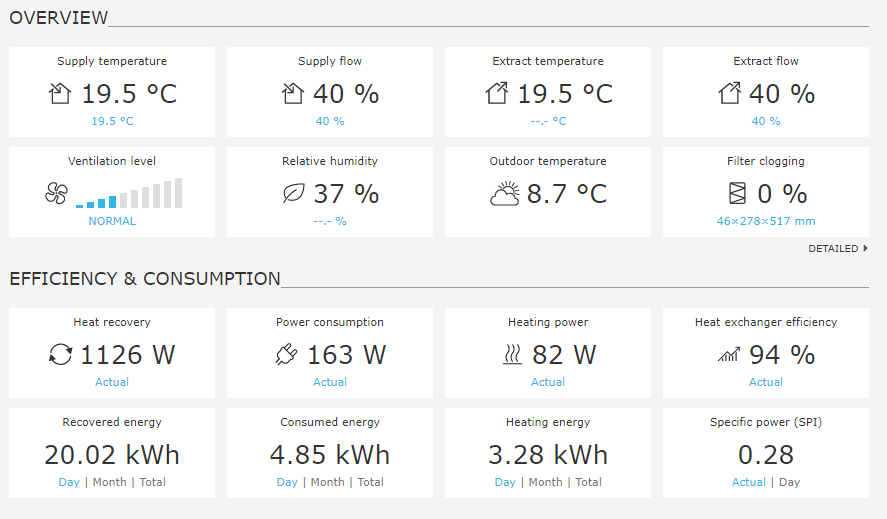 I think the daily kWh totals are going to be most interesting so I think I will pull those in at midnight each day.
No idea how it is calculating the Efficiency data