Today I have released v1.1 of the iOS app to the App Store!
This is a very big update that includes the following:
iPhone X/XS screen size support.
MySolar app.
MySolarDivert app.
Multi-account.
Today extension.
iPad enhanced version.
Refreshed interface.
Search the feed list.
Dashboard list.
Input list.
Lots of bug fixes.
The new apps look like this: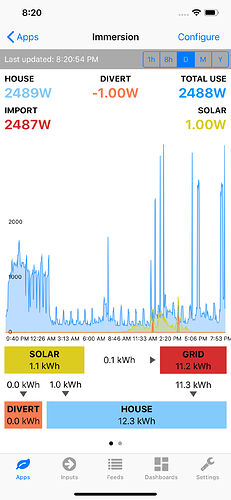 And the new feed list looks like this:

Go and grab the app from the App Store now!