I'm not sure you could do this on Flow temp alone.
The way it does the DHW runs is to slowly ramp the flow from the cold water temp, so say starts at10C all the way upto and past your DWH target. So that could be 70C in my Arotherm.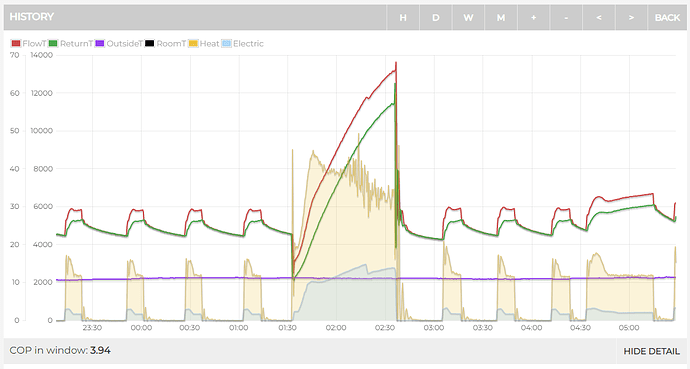 The way we've thought could be best is to have a CT clamp on the DHW pump and if the watts go past say 5W, class this as DHW?
This would work for me as I have a clamp on my Vaillant controller, that drives the DHW pump (connected to my plate exchange)
But some people may not have a separate DHW pump, especially if they only have a coil.
So it's tough.