I received a new sd card containing the latest build (thank you). I inserted the card and started up my emonpi EmonBase. I can see the Inputs but they just aren't updating (or maybe they have updated once).
Any suggestions please?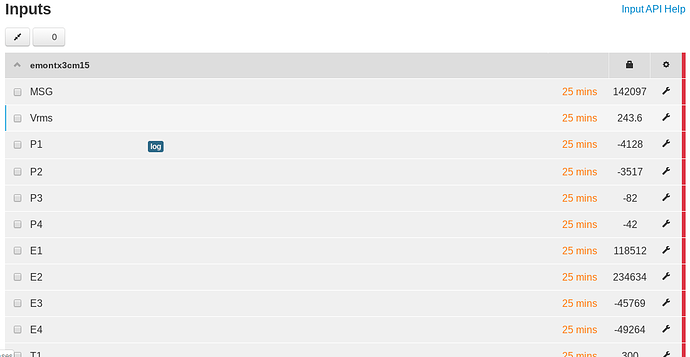 It looks like the inputs are updating periodically, but I thought they should update every 10 seconds?
I created a feed to log the first input. As you can see the feed updates sporadically (not at even time intervals).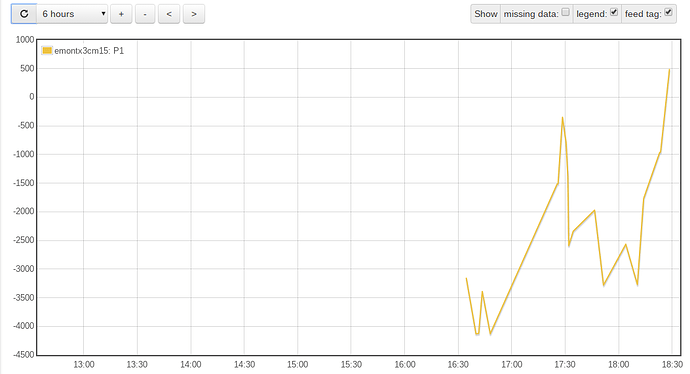 I noticed this error in the log file:
2022-09-29 21:21:56,210 ERROR MainThread Unable to create 'RFM2Pi' interfacer: 'utf-8' codec can't decode byte 0xfb in position 0: invalid start byte
[edit] Edit by mod - this is an EmonBase not and EmonPi