I have an input proccesing list on my emoncms instance that does this:

Then, I use this feed on this dashboard (the watts in yellow):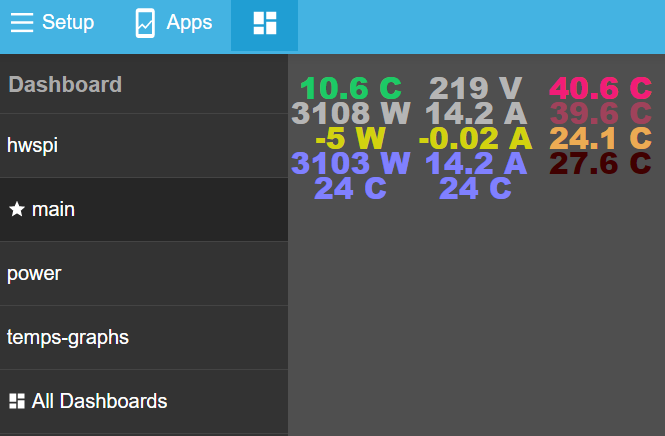 My question is, how come with input value of -5, I get -5 on the dash?
The whole point of my process list is to fix the errors around the zero, as the current transformer is not very accurate near zero.
And, given my processing instructions, I think I should get 0.2 for all input values between -12 to 12, or am I wrong?
I will greatly appreciate for someone else to look at this, and share their thoughts…
And if you have questions - ask away!