This post may be a bit premature. My intention is mainly to figure out if there's something obvious.
I think I have a problem with my wiring or code (probably both). Anyway, I'll start by showing the behavior.
I attempted to create the following circuit, and it is not working. See the video below.
(note: I've created a bunch of current-only circuits without an op-amp and have had no troubles with those at all.)
When plugging in the AC/AC adapter, the numbers jump everywhere.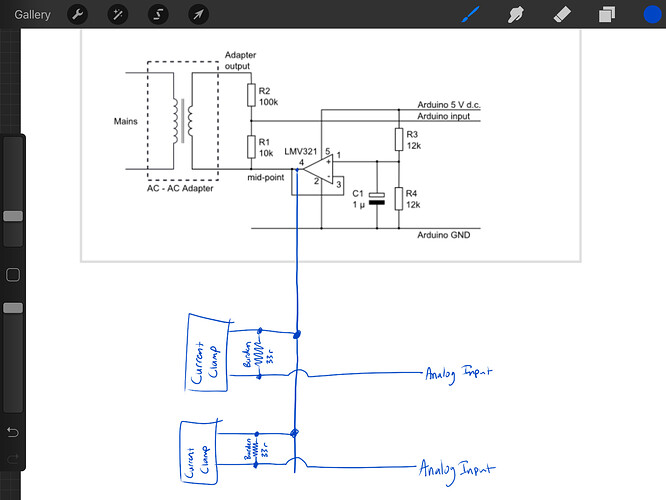 (for what it's worth, the red board is not the final project. It's only a quick test board without much wiring strategy.)