I have been trying to get my Emoncms to send an email if the Watt Feed goes to zero.
I have a breaker that is monitored. There are times, for reasons I cannot find yet, the breaker trips and my pool pump is now shut off.
I would like to have a feed monitor the pool feed and if it goes to 0 watts then send me an email.
I have tried many things and I cannot get it to work. The image is just my latest attempt.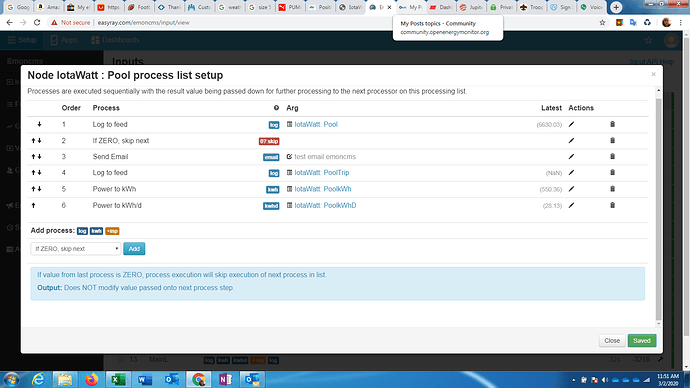 Can someone help me?
Kemper