Hi,
I have successfully transferred data from emonpi to emoncms external site build on debian unstable dist.
Everything looks good, I can see all historical data in the past, but it shows some negative numbers for kWh.
Checking all data for original (emonpi) and target (emoncms) the only difference I can find, which probably is the root cause is that feed age on the target system is NaN, but on the original is 50 days.
Does anyone knows how to correct age for the feeds? I can't see any direct way to do that. There is no such column for feeds in SQL. I also tried to change timestamp of meta files in phpfina, but nothing does helped.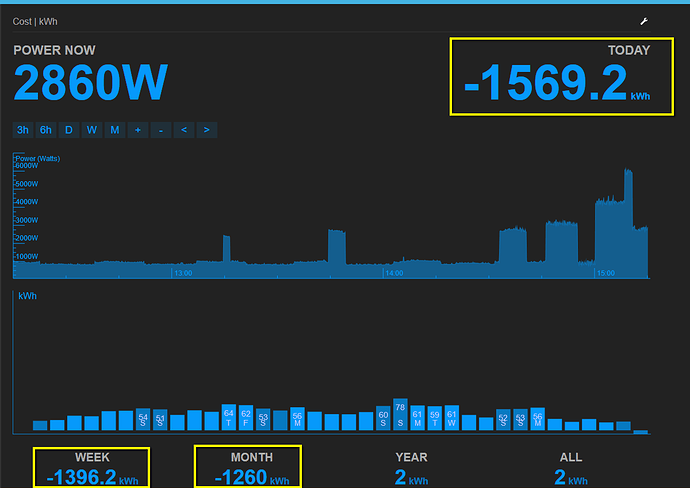 BR
Kazak