This might be a stupid question, but I haven't been able to find the answer yet.
I've found that the ESP32 board uses the V4.x, and the ESP8266 version uses the V2.x. So far, so good. How do I determine which version I have? Is it possible from the UI?
The only thing I see about the "Hardware" is: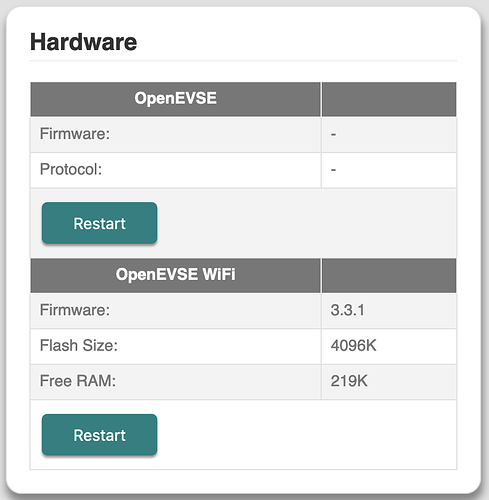 Also, I saw that for some WiFi firmware versions, there was a recommended minimum openEVSE firmware version required (e.g. for the V4 you should have openEVSE v. 7.1.3 or higher). How do I see that firmware version? Wouldn't that be where there's just a dash (-) in the image above?