Long time HA user here and been using emonCMS for a few years now. Great bit of open source softwares, thank you!
HA just released 2021.8 which has focus on Energy Management.
But unfortunately the official Emoncms integration isn't included in their energy filtering. It also doesn't appear to expose to HA the necessary statistics to use in the energy dashboard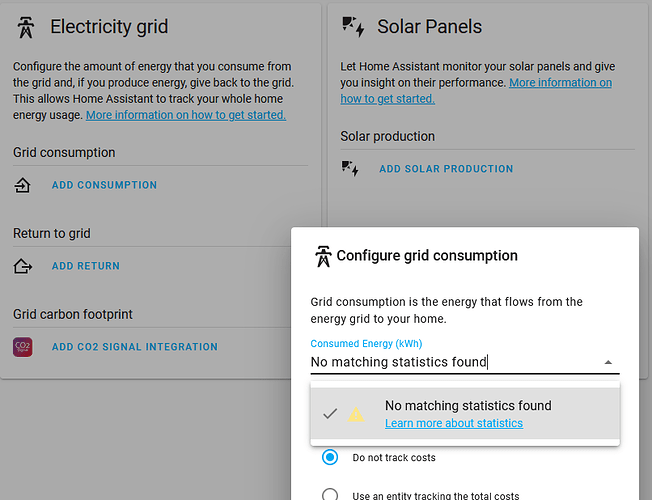 Any ideas?
Is this something you or code owner for the HA integration need to update?
The learn more link takes you to here: