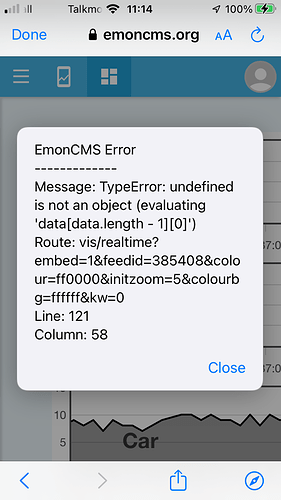 I created a dashboard for use on my phone - a scrolling visualisation of all my feeds in emoncms.org.
A while back, only one of the 6 graphs is displaying correctly (Labelled Car in the screenshot). The other 5 cause pop-ups like that shown every 10 seconds or so.
It looks like all my feeds are getting valid data when I look at them on the Feeds page. Its just the dashboard that is erroring.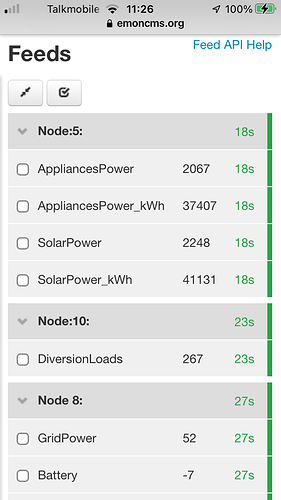 I've tried creating a new dashboard, but that isn't helping

Thanks for any pointers.
David.