Hello,
i am new to this forum and openenergymonitor.
I am having problems setting up the logging for my setup. Its a bit different to most and i cannot seem to get the inputs and feeds to do what i need.
I have two solar arrays with two inverters. Fed into a central consumer unit. It is set up as type 2 and i have the system up and running and logging the feeds.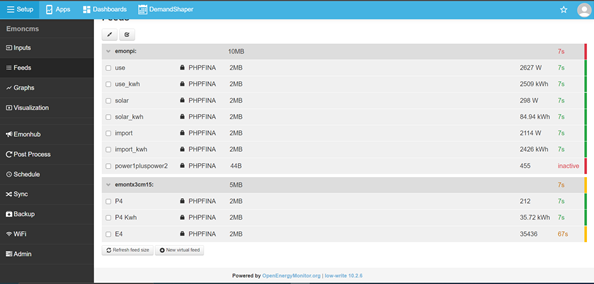 The issue I have is that I cannot seem to get the two feeds from the arrays to combine to give me the total solar feed.
I have tried to add it in the process list set up but are obviously doing something wrong.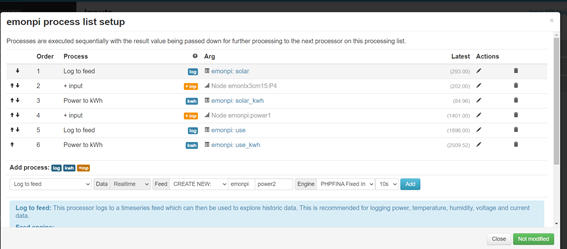 .