Hi
I'm getting quite a few gaps in my updates from my Emonpi to emoncms. Seems to be mainly overnight. The Emonpi is logging correctly every few seconds. See attached output from the emoncms data.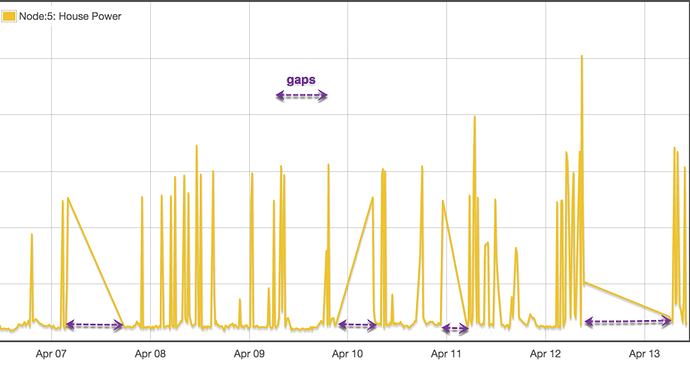 I guess I have 2 questions:
Anyone else experiencing this? Or are there some checks i can do?

Is there a way to setup so emoncms 'catches up' with the missing messages from the Emonpi? ie, when the connection is up again, it sends all the missing data?
Pete