In mobile view, the column containing the post title is quite narrow, which means that long titles roll over onto several lines, and therefore limiting how many posts can be viewed on the screen at any one time, and making it more difficult to read.
Comparing openenergymonitor & node-RED forums side by side - both of which are discourse, I wondered what others think? Could maybe openenergymonitor forum be tweaked to make it easier to read on small devices?
Do we need to see the Categories listed (which takes up 2 lines)? …or the post headings?
Opinions please.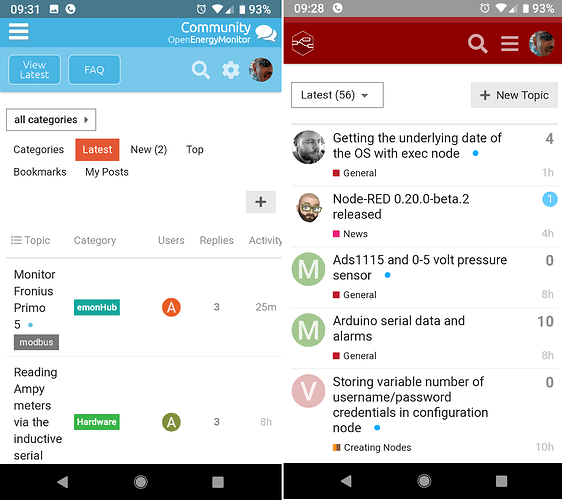 @Gwil for info