Continuing the discussion from Extra service-runner commands in crontab:
@glyn.hudson - sorry - I found more weirdness. This is in sudo crontab -l: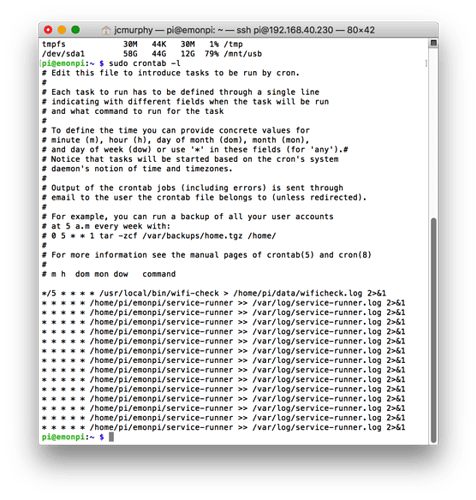 A few of my logs are filling up fast and I was digging around. One of the logs is auth.log: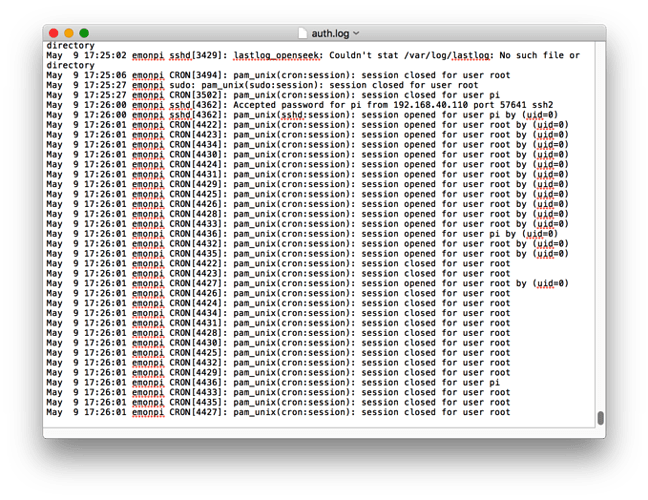 So is the line:
* * * * * /home/pi/emonpi/service-runner >> /var/log/service-runner.log 2>&1 suppose to be in the root crontab sudo crontab -l or in the user pi crontab crontab -l ?