Hello everyone!
I have another hardware/software problem (actually I think both of them). I have built a test rig with an MCP3208 external ADC and trying to use it to read the CT and AC transformer outputs.
The problem is that when I use the Arduino's internal ADC with its 10b resolution it's all good. But MCP shows me a strange behavior: when the rig is loaded with 40W solder iron it shows (almost) normal 227V, but when I plug in a 700W water bolier the voltage increases to 244V

Here are some serial plots and monitor logs from Arduino: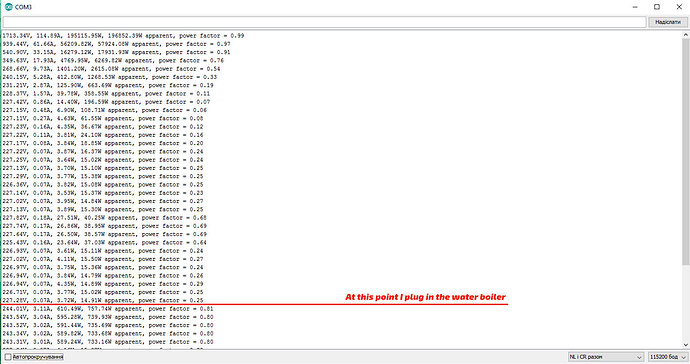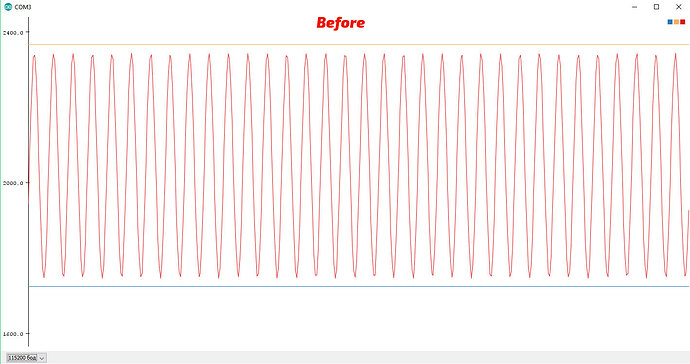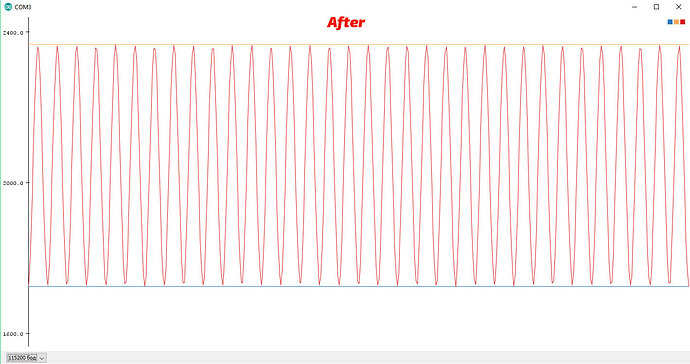 So what could be a cause of the problem?