Hi…my 1st post here…
I lashed together an ESP32 with a AC adapter and a couple of CT's…all works ok so I decided to tidy it up and make my own PCB. At the same time I though I'd use the buffered voltage bias option rather than the simple resistor dividers used in my 1st set-up. I now seem to have run into issues I don't understand and can't resolve. The readings are very poor and when I probe between the input pin and the ESP32 ground the signal is awful. Its very noisy and whilst it is 50hz the shape is poor and the amplitude does not follow the current flowing through the CT. Please note I'm testing with a purely resisting (heater) load.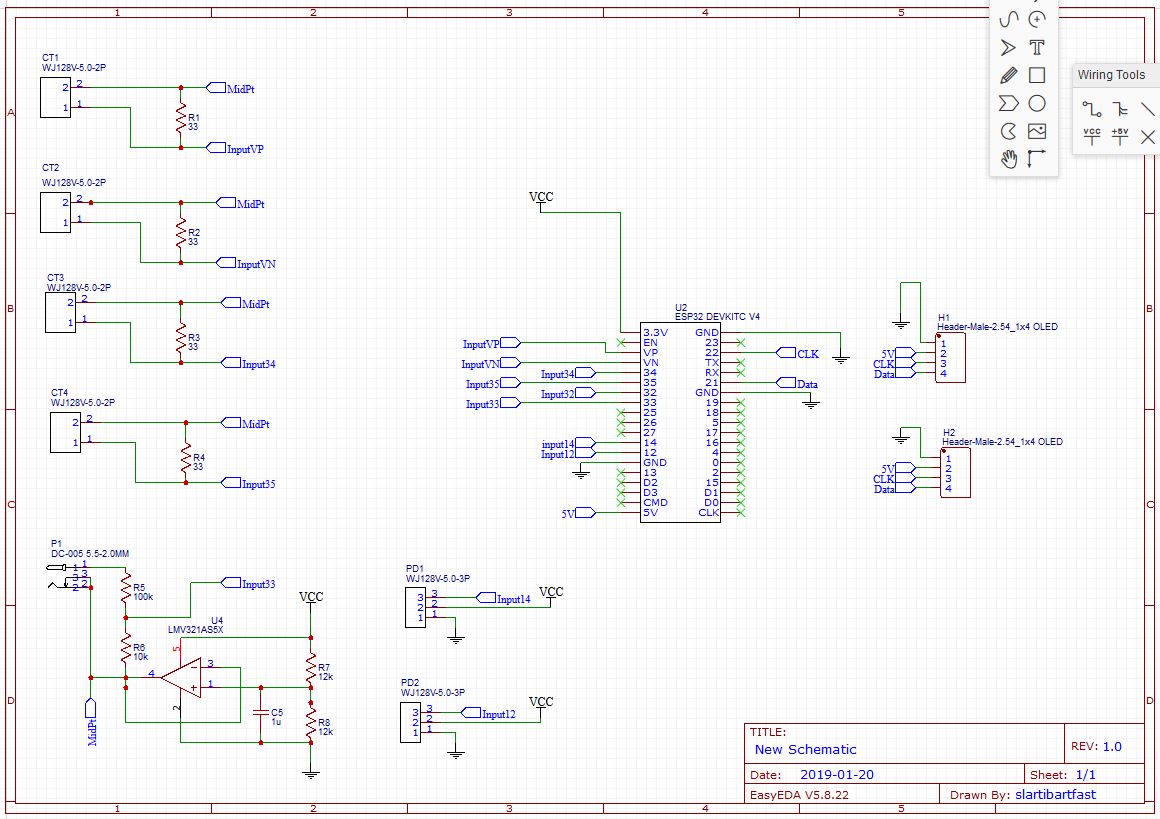 Here is my circuit. I followed the cct diagram from the Learn part of the website and can't see any differences but I can see that there is a difference in the diagram originally posted by Calypso_rae here.
Original post of buffered voltage solution
Here is my pcb, the top layer is 3.3v and the bottom is the ESP ground.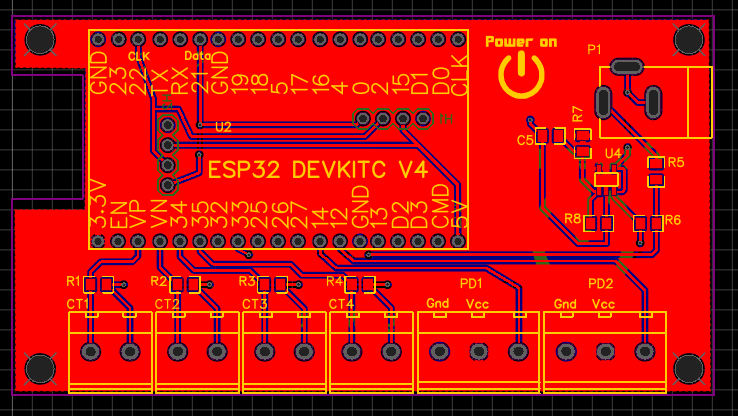 Any ideas or suggestions?