Hello guys,
I am experimenting with EmonTX on an ESP-WROOM-32 dev kit/board.
Everything is connected exactly like on the Wiki page here
Quite often I get that the Irms value has a short peak/spike while the ADC value of the ESP32 stays perfectely stable.
Here I plotted the raw ADC value (red) and the calculated Irms value (blue), together with the code on the left.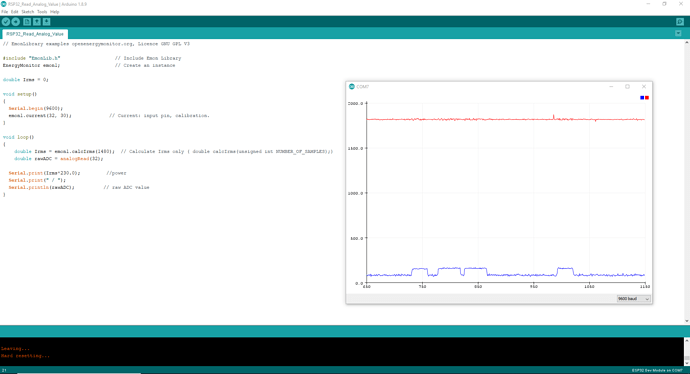 Is there something I can do to prevent this?
Thanks!