I think that's still correct on the silk screen. As you say, the pin labelled Tx is looking for the data that is coming out of a pin also labelled Tx, etc.
BUT: possibly to confuse it even further, the emonTx V3.4.1 schematic is like this: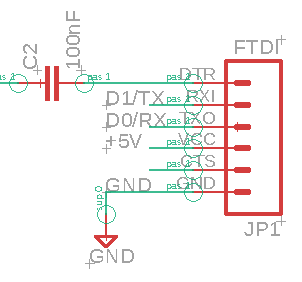 Make sense of that, if you can. (Actually, of the two involved, the pin nearest the end and furthest from GND is the one on which the emonTx is transmitting.)
And continues to cause endless confusion because of that.
When you look up the standard (or Wikipedia), how the emonTx is labelled would be correct if the emonTx were a DCE - Data Communications Equipment (a modem), which I would argue it most definitely is not.