I loaded the emontx-3phase v1.4 to Arduino One with EmonTX-shield. (3-wire setting)
settings: #define EMONESP, no serialprint, no debugging
Also loaded latest EmonESP to an ESP8266 D1 Mini (build with Arduino) (adjusted baud rate to 9600 -line41 as documented)
RX and TX connected to other device RX and TX (yes, i'm aware of the voltage diff…)
This is the direct serial output of the EmonTX:

When i connect the D1 Mini i receive this: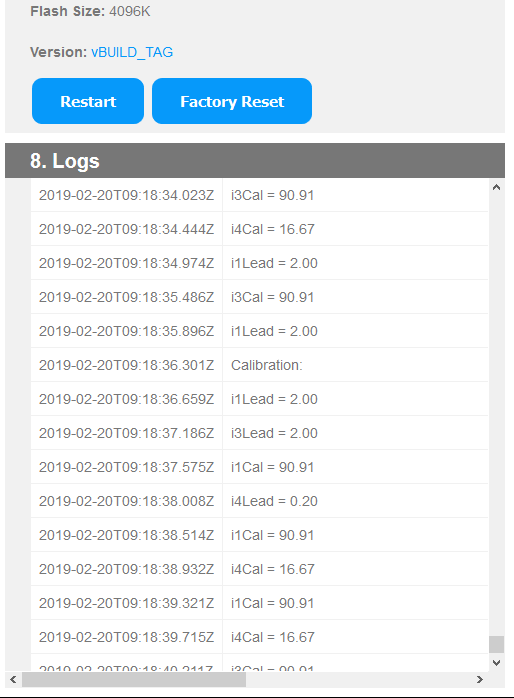 When i troubleshoot; during receiving data on the EmonESP it give's a "Got…" result. So that's good. But when connected to the EmonTX it will communicate bi-directional. So when the EmonTX recieve known characters it will execute those like show config… like shown in screenshot.
In what direction should i search further to get this properly working with this D1 Mini module?
Thanks