My EmonTX recently installed does not detect correct power readings from Current Transformers unless 5Volt USB DC power is applied.
the learn and guide literature suggests the EmonTX run OK with just the 9V AC adaptor and no 5V DC is additionally required?
Scenario:
If powered by just an 9V ac adaptor, with no 5V DC via USB, VRMS input Watt hour power is constantly "10"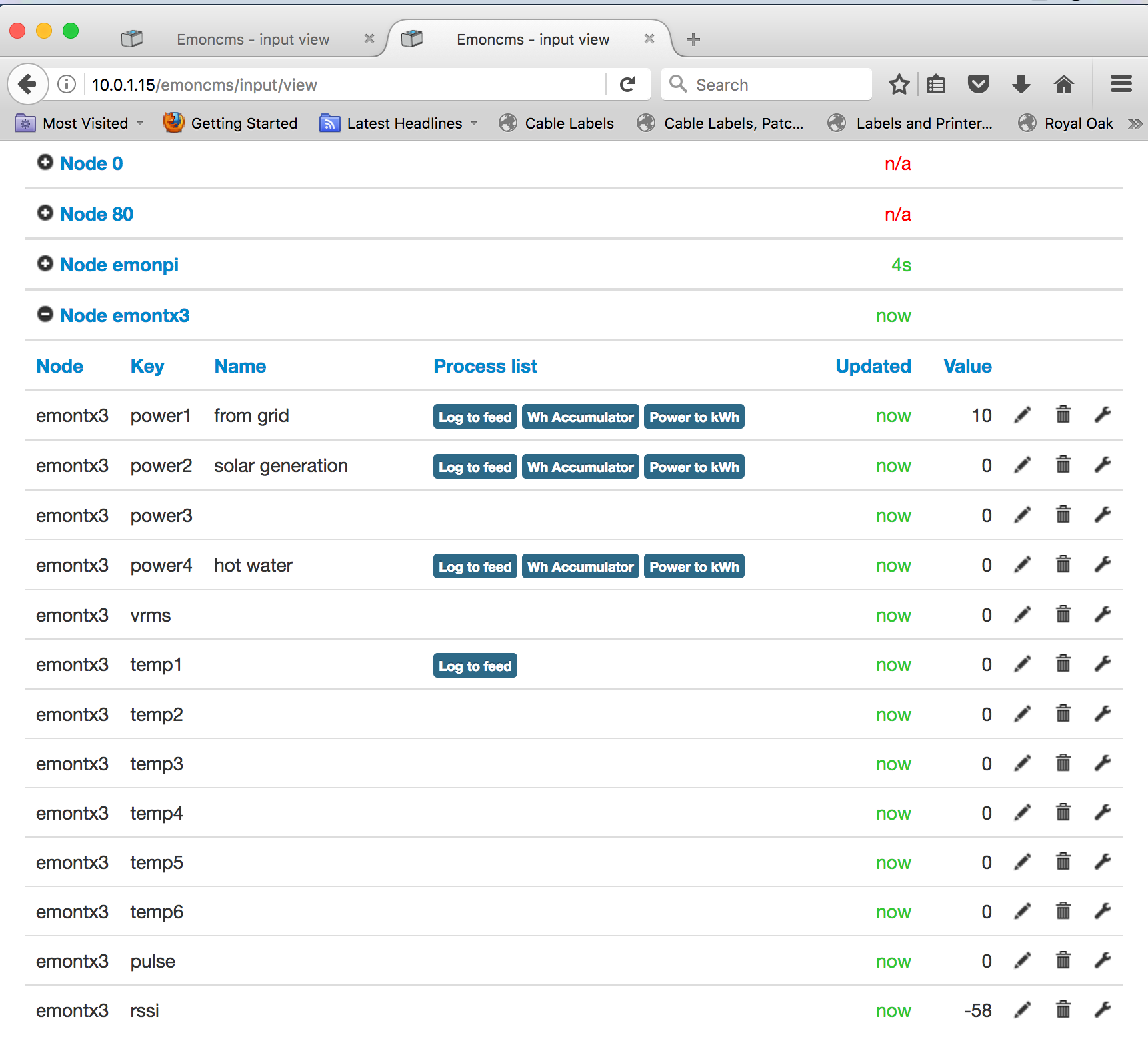 If I give the EmonTX USB 5V DC and 9V AC then restart. the world is good again.

here is the serial monitor from the emonTX. Calibration has been applied for my Australian 9V AC power pack.