I've had my EmonTX 3.4 running for two months without issues but then all of a sudden it's stopped sending data back to emonCMS. When I logged into the EmonTX web interface on my WLAN (I have the ESP8266 Wifi Card) it shows no data received. I have tried rebooting the device in the web interface but it hasn't helped. None of the CT sensors show up anymore.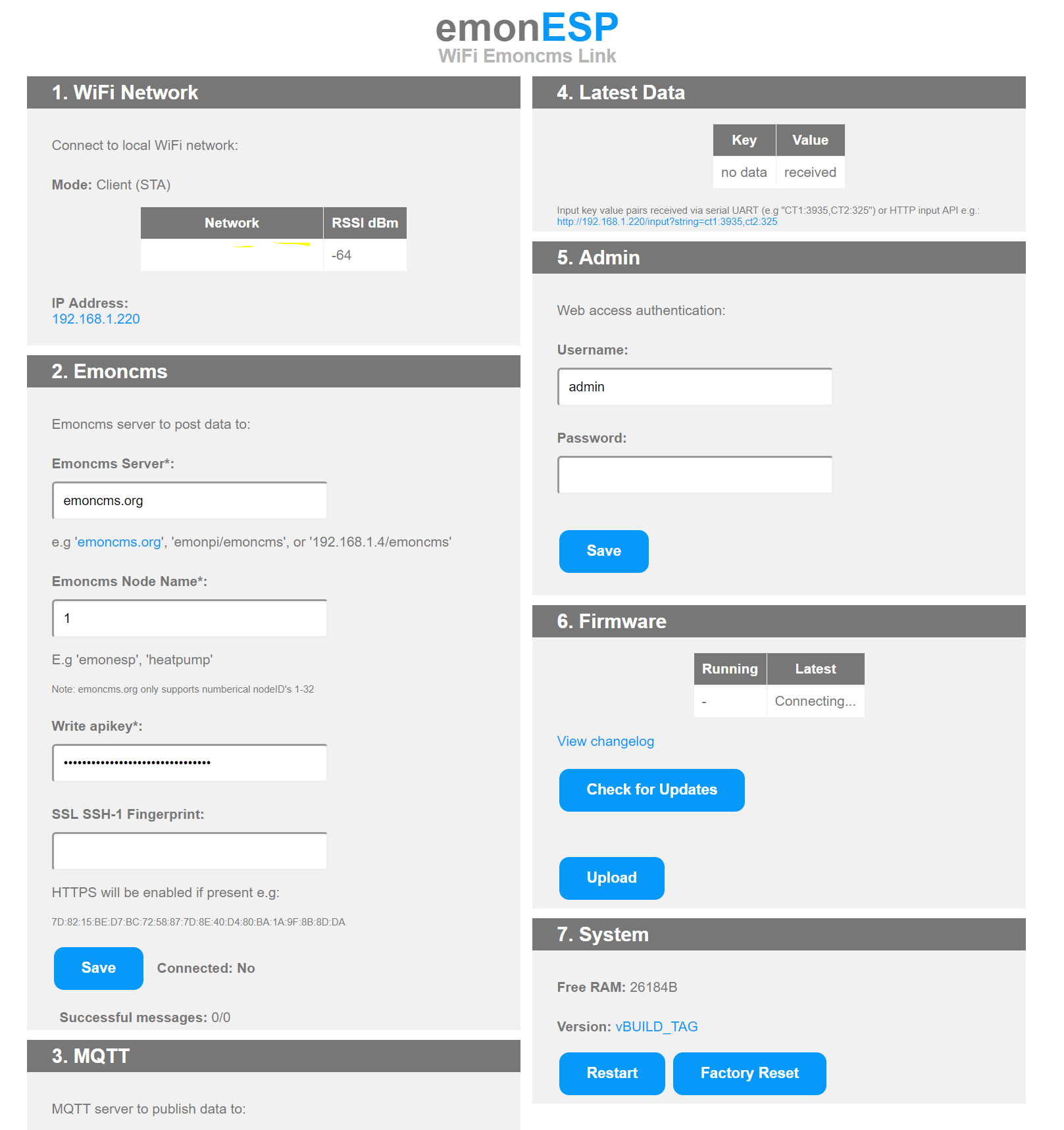 Wifi is obviously working because I'm connected to the EmonTX via the local WLAN.
I installed batteries and it is hard wired via both USB 5v and power adapter. Should I try removing the batteries and hard power cycling it? Physically (CT sensors etc) nothing has changed.
Do I need to remove the batteries to properly power cycle it?
Cheers