I think this is a bug.
I have a fresh emonPi from the shop for dev. purposes.
I connect the AC-AC adaptor, a CT, ethernet and then the USB last.
I create an emoncms account and view the input page. I have NULLs all the way down.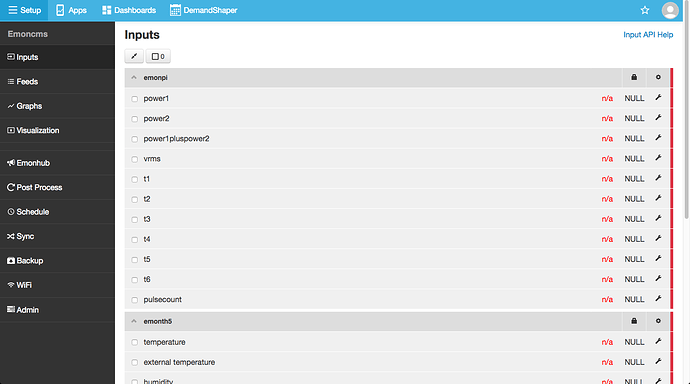 This normal? I need the Vrms and Current values so I can send them places with MQTT.