Hi everyone,
I have looked at different posts in the forum without having found a solution to my problem.
So, I have installed emoncms in two different ways on my synology. A first conventional installation and a second installation using docker.
The first conventional installation is fully working and my emonTX is able to post data on the website.
The second installation is patially working. The website is up and running on port 8080. However emonTX is not able to post data.
Please find attached the configuration I use on my emonTX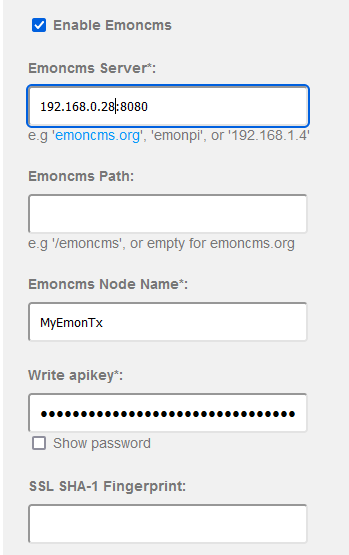 Is it the right way to connect to it ?