Hi Guys,
(NB: This post is a bit marketing a device that I am producing and selling. I've got @glyn.hudson's permission to post here)
I would like to make you aware of a range of devices that I've been developing for the last two years together several other home automation communities (Domotica, OpenHAB, FHEM, Domoticz).
They can be plugged to any private Home automation system and report key environmental data like CO2, Dust (PM 2.5, 10), Temperature, Pressure, Humidity, and also Light via HTTP or MQTT over WiFi or via RF 433/315 MHz (RFXCom).
I am currently distributing them via my online shop. Until 15.Jan.2017 i am also running a promotion campaign with Free Shipping and 3-8% off
It is all OpenSource and OpenHardware (this is the core of the devices, just put into a larger box), so eventually one could build it alone and get the full functionality (even the enclosure prints for less than 1 hour) (I will post instructions on a suitable site during the next week or so).
Another key aspect was price, as alternative products easily reach €150 - €300 lacking some of the capabilities, but having great marketing and nice injection moulded cases. While the vThing - CO2/Dust monitor can cost between €60-€130, depending on the sensors you like.
This is what they look like:
If Temperature Sensor is included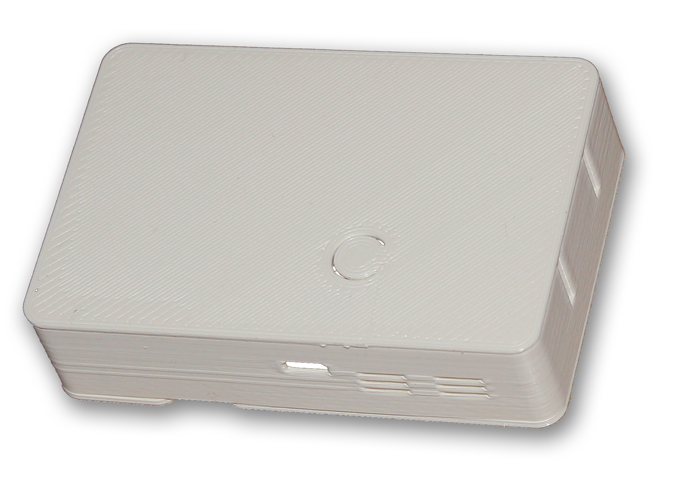 Only Dust or only CO2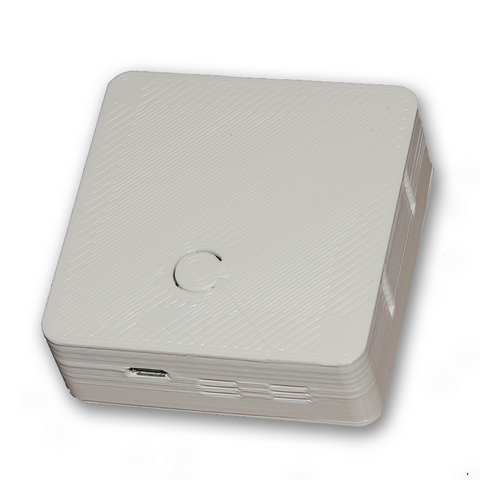 Only Temperature:


The device is configured via a Chrome App and a USB Cable (WiFi-only config is planned). It is powered via a MicroUSB cable (battery-only version is also planned, but it can be powered via a USB Power Bank (consumes between 10 - 80 mA depending on sensor selection).
The configuration looks like this: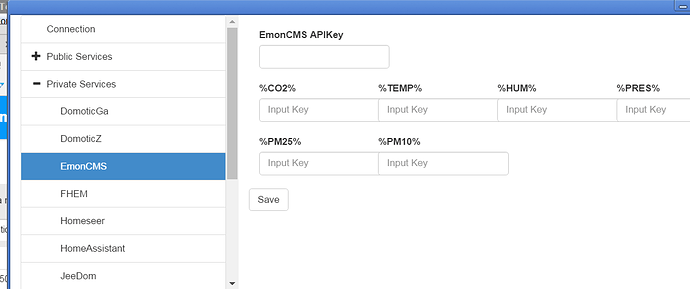 The Firmware is pretty versatile and hackable, so it is very easy to extend it. The devices are future-proof. This means - the expensive components (CO2 Sensors, Dust sensors) are not hard soldered. So as soon as I release an upgraded version - e.g. having a Battery, Bluetooth, Display or other sensors - it will be very easy and cost-efficient to upgrade.
The device can be equipped with different kinds of sensors (more detail here):
CO2 - All NDIR, Calibration and Maintenance free - Figaro CDM7160 or Cubic CM1102. Or alternatively the Auto-Calibrating Cubic CM1106, which tracks the lowest CO2 level each 3 days and establishes it as baseline (400 ppm)
Dust - Cubic PM2005 - High-Precision Laser Dust Sensor, measures PM2.5 and PM10 in µm/m3
Temperature
SI7021 - High Precision (±0.3 °C) + Humidity
BME280 - Temp(±0.5 °C) / Humidity / Pressure
BMP180 - Temp(±0.5 °C) / Pressure
Light (LUX) - For the standalone WiFi Lux Meter
BH1750 - 0.1 - 120,000 LUX - can measure direct sunlight w/o getting saturated
TSL2561 - 0.01 - 50,000 LUX - Measures very low-light and also IR light
VOC - I have plans to add VOC metering to the device, I just need some spare time to build the extension. Afterwards, adding the sensor to the device will be quite straightforward
I would be really glad to work with you guys and extend the HW and SW based on your needs. In fact, my core idea was a CO2 Meter with a low-quality sensor and optional WiFi. Everything else has come as community requested features.
Thank you for your time!
Regards, Vladimir
Edit - added super/subscript notation. BT, Moderator
also various other typographical enhancements, RW