Hi everyone,
I know how to embed my dashboards into other websites, but is there a way to cleanly do so with My Solar, et cetera?
I'm using HABPanel and want to view My Solar there. At the moment, all I'm able to do is put the URL in a frame, but it looks clunky as it shows the app drawer as well as the header (see below). Is there a way just to have the graphs shown?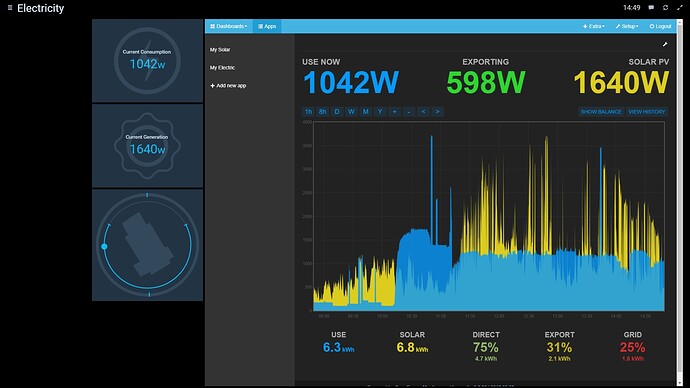 While on the topic of My Solar and the like, is there any way to view the graphing as 'Day so far'? As in, from midnight until current time of day?