Last night I attended EcoHomeLab meetup in Manchester organised by the CarbonCoop.
EcoHomeLab monthly meetups at MadLab brings householders and green-technologists together to take control of home energy use and generation.
It was great fun to catch up with regular faces as well as meet many new interesting people.
I gave a short presentation overview of our efforts as OpenEnergyMonitor to make it as easy as possible for people to get started with energy monitoring and control (home automation) with a sustainability / energy saving focus.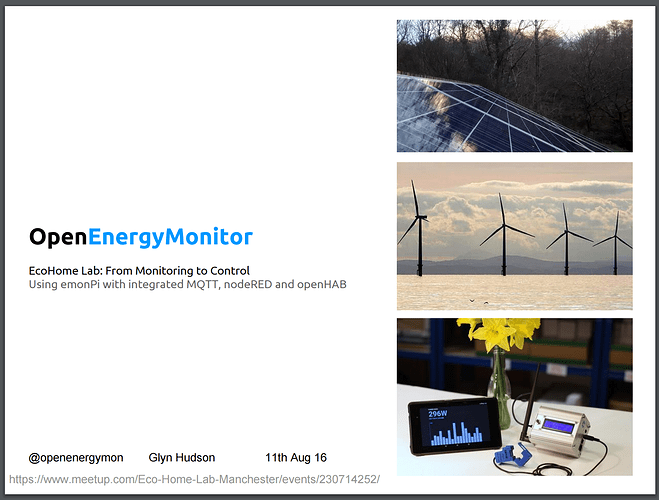 I presented the recent work we have been doing to integrate platforms such as MQTT, Node-RED and openHAB ready-installed and pre-configured on the emonPi, our RaspberryPi based energy monitoring platform. These additional platforms run alongside Emoncms on the emonPi.
See the Integrations section of our user guide for more info.
---
Here's a copy of my slides from the event: