Hi all. I'ḿ new to the openenergymonitor site

I procured the OpenEVSE controller and built an EVSE using DIY components, build my EV charger for my BMW i3-2019. All went well, build done, put it in daily use for 2 weeks time, and then it stopped working.
I did "my best" in debuging, read the forum, and ended up whit no 12 volt for the relay to pull the AC relay for starting the charge of the Car.
Glyn was so kind to send me a new module, of the new type (5,5 ?) Thanks


(old are on the way back)
Module recived and after the rebuild, a wifi update, check of EV state , by resistor and diode. (connect/not connected/ charging) the OpenEVSE controler boot and run whit out any errors.
But connected to the car it "flips"/trickels between EV connected, Not connected, EV connected in loop very 0,5 sec.
The car goes in to connected mode and waiting for charge to start.
but charging never starts.
I procured a new type 2 cable whit socket on, and have replaced it, as the debug test with resistor and diode works.
New cable mounted, but it still "flips/trickels" not connected,Ev connected, not connected… in a constant loop.
Now i need Help, please. what can i check for faults ?
pictures of my OpenEVSE charger: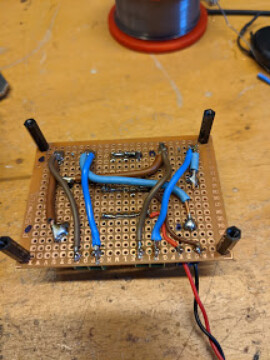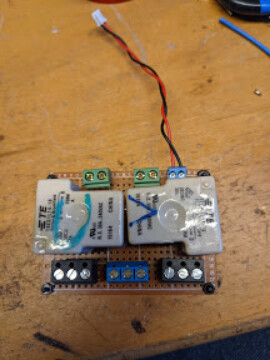 Skjold Petersen
Attached photos to post - Moderator