Hi All,
This is my first post, I'm hoping my query is simple and not too much trouble. I've just placed an order on a new EV and will be soon installing an EmonEVSE. I'm trying to install the demand shaper but I can't seem to get it to appear in the top menu bar.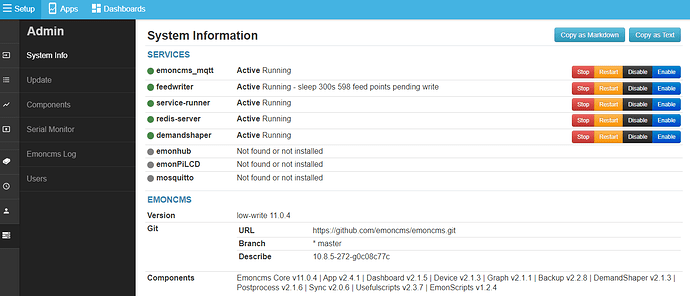 I'm running EmonCMS on a debian VM and followed the instructions here to install:
demandshaper/manual-install.md at master · emoncms/demandshaper · GitHub
Can anyone explain what I might have done wrong trying to get this operational?