Hi all
I am struggling to customise some of the graphics in emoncms and was wondering if there is a way to edit the graphics library (whether local server via emonbase or on emoncms.org).
What I'm aiming for:
I am creating a dashboard for a school in rural South Africa. The school is divided into different sections, the image below should give a good indication.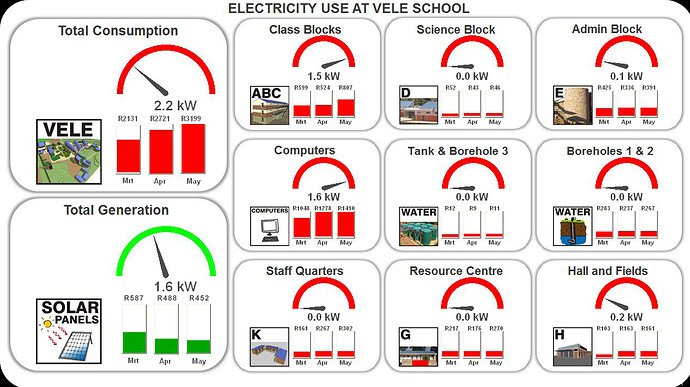 What I've done:
I have checked some of the videos creating dashboards and customising dashboards. I was able to achieve the following design on a local server (emonbase):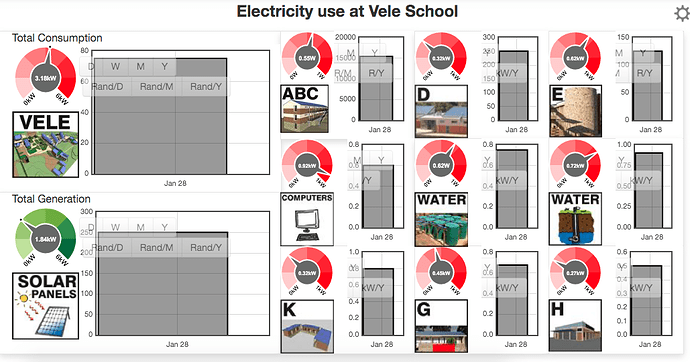 My questions:
Can I edit the graphic libraries to show the dial as in the aimed design?
Can I create a graph to show only the last three months of costs data?
Any feedback would be great.