I found this in a black box in my loft: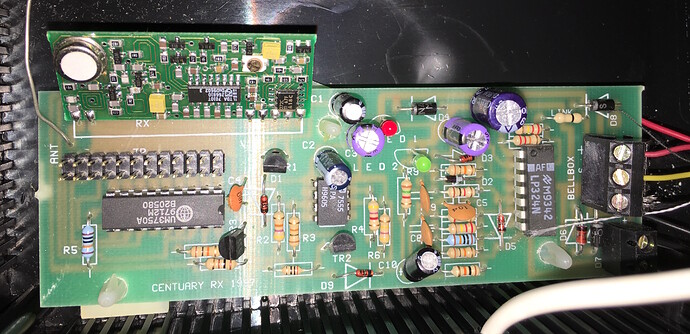 There are also 8 C batteries connected to this, a 2-prong cable coming out of the box not connected to anything, and a white cable connecting into the section called "BELLBOX" on the right there. I can't quite trace where that cable goes yet - but far off into the loft somewhere underneath a load of loft insulation.
I thought, what better place than here to find some electronics geeks to help me figure out what it is!