Hi Everybody,
I'm splitting the post in 3 post, since as a new user I can´t post more than one photo per post


[That should be fixed now - RW]
I'm new here, but I have been using OEM project parts for my experiments for two years more or less.
I have built and used for more than a year some systems for measuring water pumps. After building some prototypes around the EmonTX system, I switched to a commercial power analyzer for measuring the electrical parameters.
Here some photos of the system I built more than a year ago, which has worked flawlessly: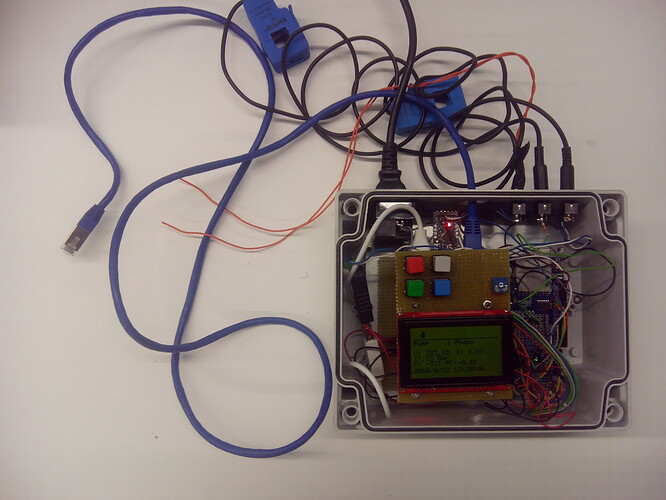 My current project is to build a 3 phase power analyzer, with the following requirements:
3 Phase V, I, P, VA, VAr
THD measuring of V and I
FFT of V and I for harmonics analysis
Relative angles between phases, V and I, and vector graph.
V and I waveform recording.
The project will fall between the OpenEnergy project and the OpenPowerQuality.org project.
The hardware I will be using is the following:
220 to 9 Volt AC transformers, 3 units. With divisor resistors
220 to 5 DC Power supply
Teensy 3.2
1.8 Inch TFT display
TTL to RS-485 converter
Moteino LoRa 868 MHz
Rapsberry Pi 3
Maybe a 232-USB converter and a 485-USB converter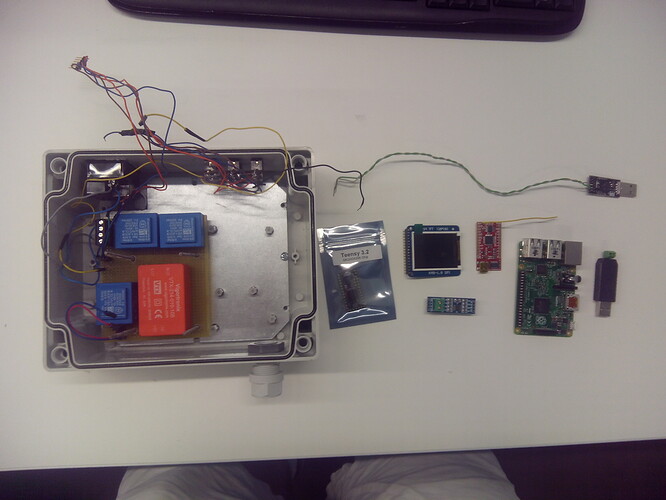 I will be comparing the measurements with a Eastron SDM630M CT Power Analyzer:
I will keep you in touch with the project progress.
Have a nice day,
Edit - fixed link. Moderator, BT