Hi All,
just trying upload frimware to the esp8266 having issues with espcomm


(Pic 1)
From looking round the forum I think it may be that I am not correctly putting it in to bootloader mode, have followed guide to best of my (limited) ability and gone through multiple iterations but had no luck.
My interpretation of upload process is have power connected to board
apply jumper to GPIO0

Removing 5v usb power and re apply, keeping the jumper connected. Then connecting into UART with ground been leftmost pin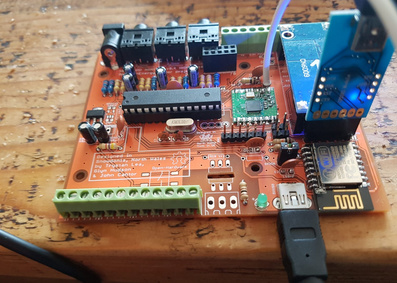 I have tried variations on this theme, UART flipped etc. however no joy (whatever method I use I still get to see pic1) does the inbuilt LED have to be lit/ unlit/flashing to indicate that it is ready for bootloading ?
is there an obvious error in the above, any help would be greatly appreciated.