I have an ongoing dispute with my electrical provider, in that their website regularly shows usage when there is a power outage. For example, the power was off here from shortly before 9AM until almost 3 PM on November 9th, but it shows my usage as continuous. Their system uses a bar graph to show hourly usage starting and ending on the hour.
When I display my collected data for the same date as a bar graph, it appears to centre the usage on the hour, starting at 30 minutes before the hour, to 30 minutes after the hour. Which makes it hard to compare the bar graphs.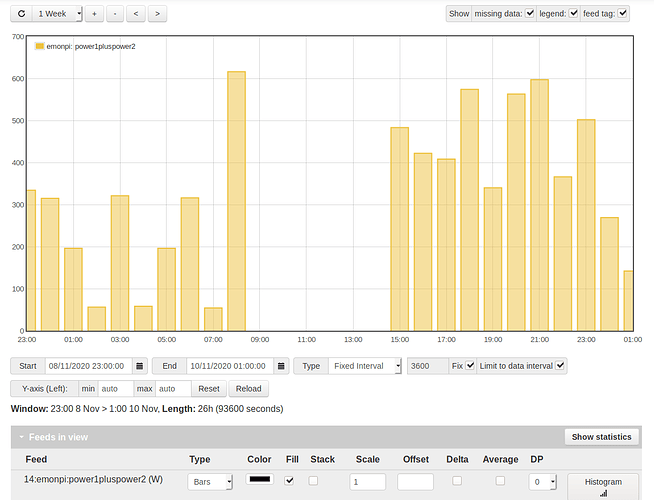 Is there a simple way of adjusting the time offset when the displaying bar graphs? I've been poking around for a few hours now, haven't found one yet.