Hi,
I have a custom install of emoncms on a Raspberry Pi 4.
It seems I recently had an SD card corruption problem… could solve it by reinstalling packages and files (the Pi could still boot).
Now, I would like to make a fresh install on a new SD card, but I want to save data first.
What is the best way ?
Is the backup tool a good solution ?
Supposed yes, but from the tool bar, in menu, I get :
Error: missing backup config.cfg
This error message was already here before SD card problems.
How can I solve this ?

Is there a better way to save data (to get them restored on a fresh install) ?
Here is my environment :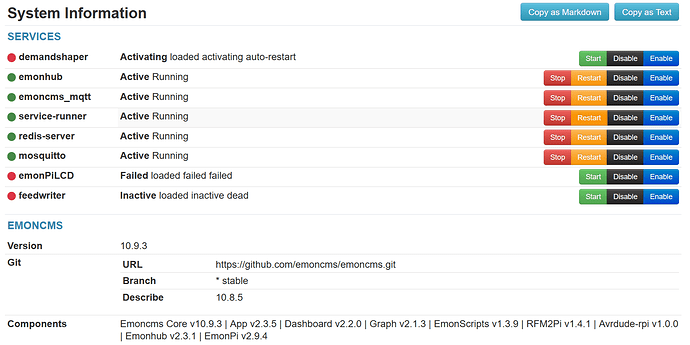 Thanks !