Hi guys,
We decided to get our emonPi after some incredibly large electricity bills. So I've a few questions that I'm struggling to find online.
We have a fairly large 4 bedroom house with the usual appliances (plus a few raspberry pi's etc). When we moved into the house the electric tariff and meter was on economy 7, when we did a meter reading the meter flashes 1 and 2 readings, they get added together for our electricity usage. We have changed tariff's so now they charge us a flat rate of 12p a Kwh.
I'm not sure what an average house consumption per month is but we're currently using 1000 KW in the winter and around 600 KW in the summer, last year was 10,120 kwh (according to our supplier)
When I first installed my emonPi I used just one of the CT clips and everything seemed to work ok but then when we compared this to our bill it was only half of what our energy company said we're using, so I added the spare CT clip to the other cable (as we have 2 cables in the meter and 2 cables out) but now we're using 1100kwh? and according to emonpi my kettle uses 6000w?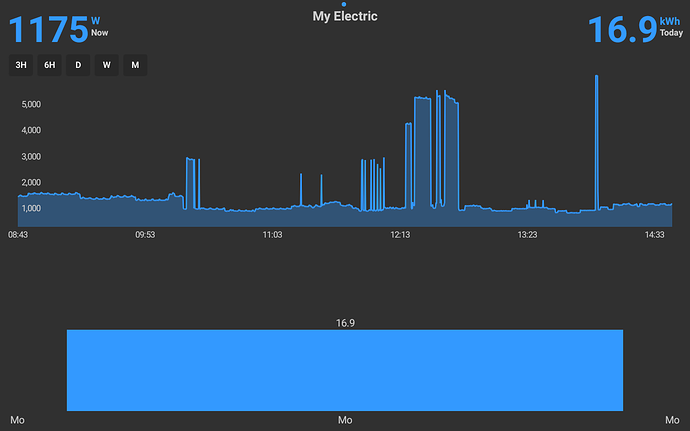 here's a pic of our energy meter with 2 CT clips
What I'd like to know is:
a - what's the average monthly consumption (google says 5 bed house average £66, my bill was £102.
b - should i be using 2 CT clips and adding them together for my power consumption? as i'm currently doing?
Thanks in advance
Matt