I've been logging my heat pump data on a local emonPi and in a SQL database for 3 years. I've finally got around to publishing it all on emoncms.org and setting up the MyHeatpump app to publish on heatpumpmonitor.org (awaiting review).
When I look at the data in the MyHeatpump app, I see days with apparently no heat/electricity data, e.g. November 9th and 10th: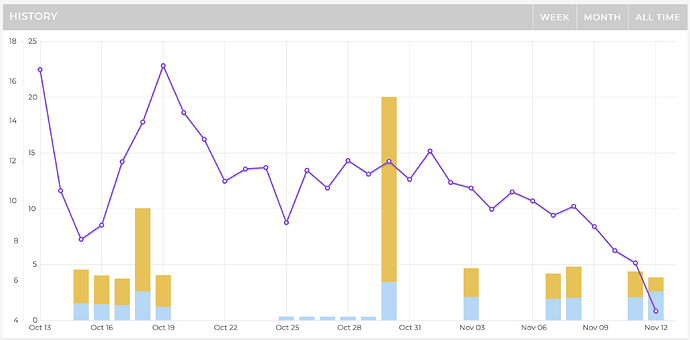 However as far as I can see, all the data is there in the underlying feeds: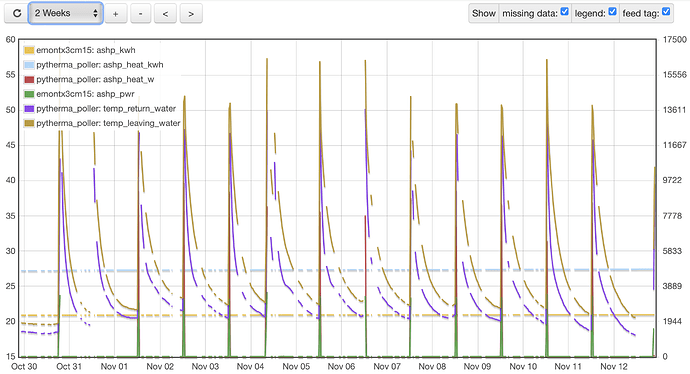 Any idea what the problem is?
Also, I managed to find a "public" URL for my app at Emoncms - app view dashboard (by guessing), which I linked to on my published system profile, but otherwise I would have had to expose my read-only API key, as I think many others have. Perhaps it's worth making it easier to find this public URL and/or blocking URLs that include the API key?