I have a virtual feed that is the sum of two other feeds. It was providing the expected output until recently and now it only appears to output a value when both source feeds are not zero (see below).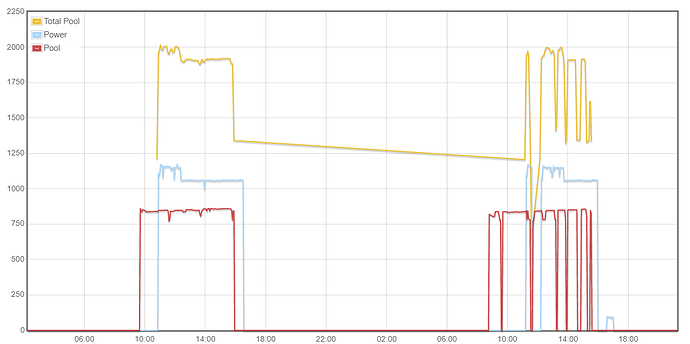 The yellow trace is the virtual feed which is configured to be the sum of the red and blue feed.

Is this an appropriate way to present the sum of two individual feeds?